article on TravelChannel.com
It's no secret that traveling with children has some limitations. (Who's signing up for zip lining or a wine tour with young kids in tow?) But that doesn't mean you have to feel constrained to focusing on mouse ears and a top 10 amusement parks list. Check out these top destinations and it just might surprise you how great these spots are for families.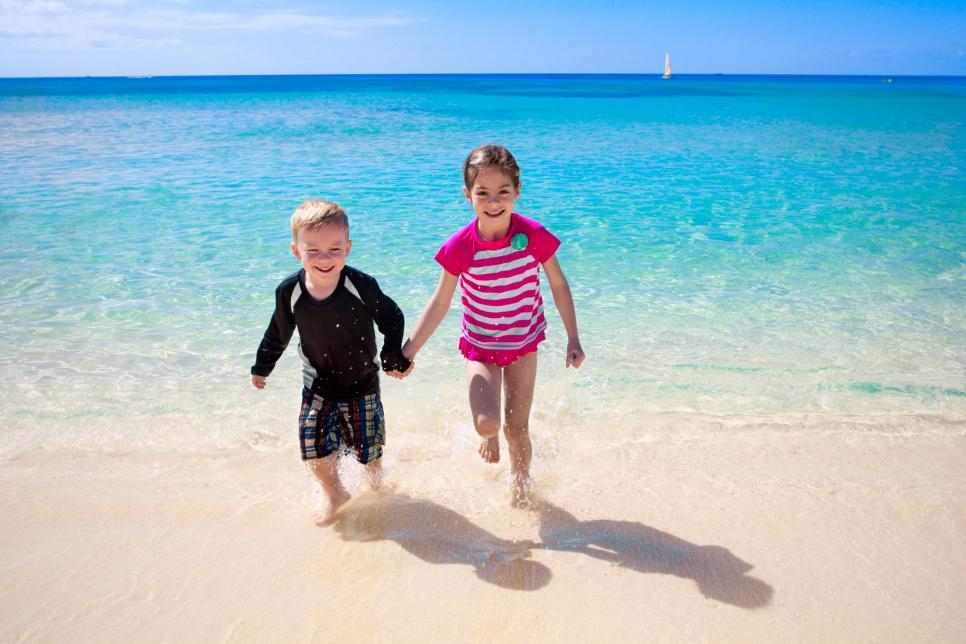 Grand Cayman, Cayman Islands
This set of 3 western Caribbean islands has a ton of things to offer families who can afford to visit. Take the family swimming at Stingray City, where the kids can get up close and personal with stingrays in their natural habitat. And while you're in a touchy-feely mood, visit Cayman Turtle Farm where the kids will love petting the marine park's 362 turtles. The park also has breeding ponds and a hatchery where kids can interact with turtles of all sizes while learning through interactive displays about the incubation process. There's also a tidal lagoon for snorkeling with tropical fish.
If your kids prefer to stay dry, Atlantis Submarines, a fleet of submarine and semi-submarine vessels, will take them underwater to see shipwrecks, reefs and coral canyons. As long as your little one is at least 3 feet tall, they can enjoy this undersea adventure. However, if they're not, or you want to just frolic in the ocean, Cayman has no shortage of picturesque Caribbean beaches, such as the powdery sands of 7 Mile Beach, the most popular beach on the island.
WHEN TO GO: If you don't mind the heat, the best time to visit Grand Cayman is in July, when it's low season for tourists.
WHERE TO STAY: The Holiday Inn Grand Caymanian resort, located on the North Sound of Grand Cayman, is one of the best options for a secluded retreat from the action of Seven Mile Beach.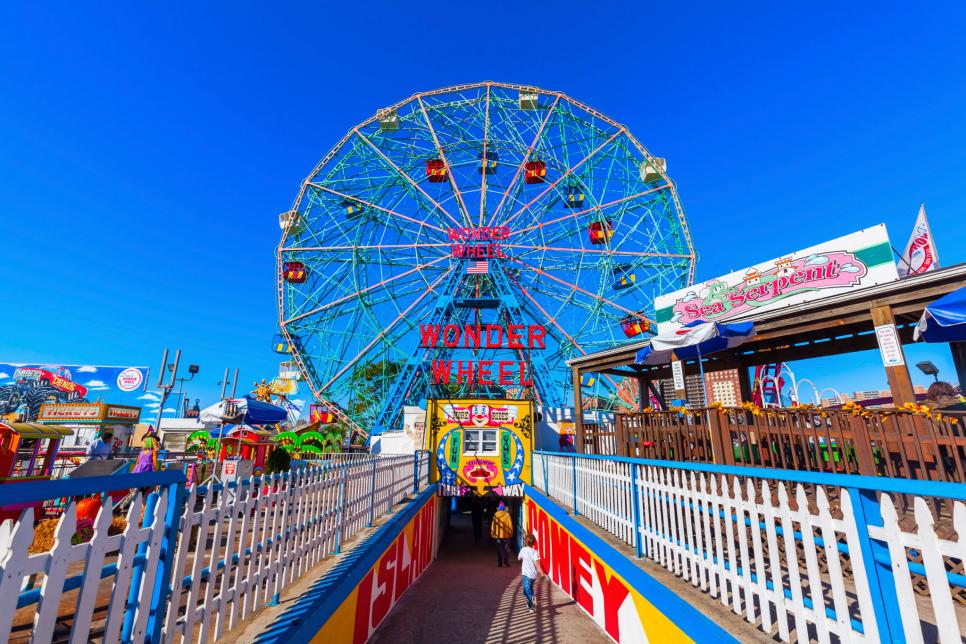 Brooklyn, New York
Those of us who've grown up in New York's biggest borough have always known what it has to offer. For families, Brooklyn is a more affordable and less hectic option than Manhattan. Take a leisurely walk across the Brooklyn Bridge for a clear view of the New York City skyline.
Spend the day at the Brooklyn Museum or the Brooklyn Children's Museum, the country's first children's museum. At the Brooklyn Botanic Garden, you'll find a 52-acre horticultural paradise and less than a mile away, in Prospect Park, you can enjoy the zoo, home to animals from diverse corners of the world such as prairie dogs, dingoes and red pandas.
Also you can enjoy a picnic on the 12-acre grounds. Hop on the Q Train and head down to Coney Island, where you and the kids can brace yourselves for a ride on the historic Cyclone, one of the nation's oldest roller coasters. A few blocks down, visit the New York Aquarium and see one of the few baby walruses in any aquarium in the United States.
WHEN TO GO: In early June, right before the heat and high humidity have set in. The locals come out of hibernation and the weekend street festivals begin.
WHERE TO STAY: The New York Marriott at the Brooklyn Bridge is in a prime location, Brooklyn Heights, and offers a stunning view of the city.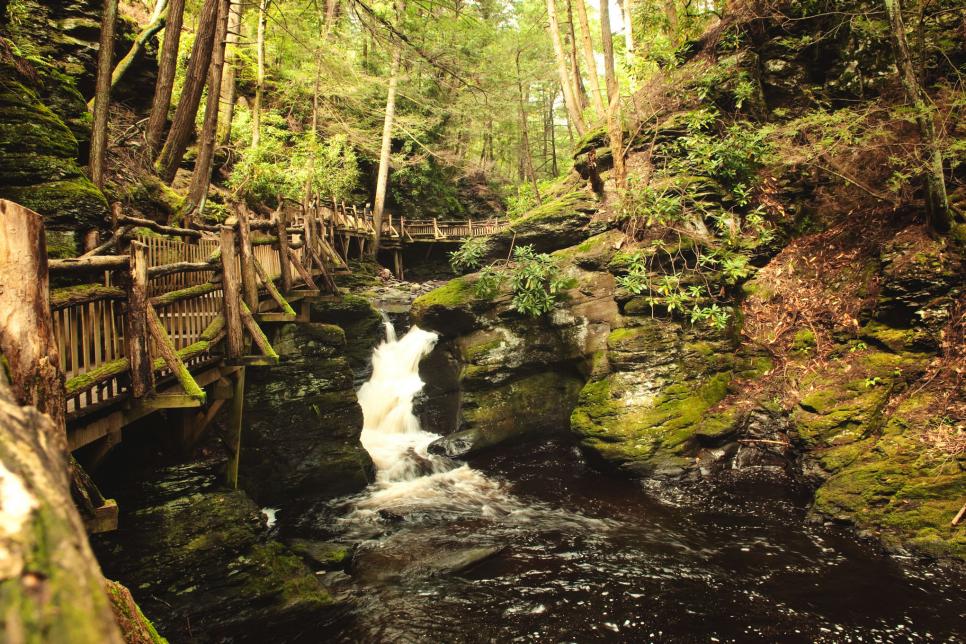 Pocono Mountains, Pennsylvania
The Poconos may be well-known for its heart-shaped tubs and romantic suites, but this 2,400-square-mile stretch of Pennsylvania is more than just champagne and bubble baths. If your family loves the outdoors, there's no shortage of things to enjoy either, like hanging out at Camelback Mountain's waterpark or hiking near waterfalls such as Bushkill Falls.
With 150 lakes in the area families can take a boat tour on Lake Wallenpaupack, go fishing at Skytop Lodge, white-water rafting along the Delaware River, tubing and canoeing in Milford, PA, water skiing in Beltzville State Park, and kayaking in Jim Thorpe, PA.
WHEN TO GO: The Pocono Mountains has a plethora of activities throughout the seasons, so there's really no right or wrong time to visit.
WHERE TO STAY: The Poconos are home to over a dozen family resorts, from all-inclusive properties such as the Skytop Lodge to affordable, a la carte accommodations such as the Inn at Pocono Manor.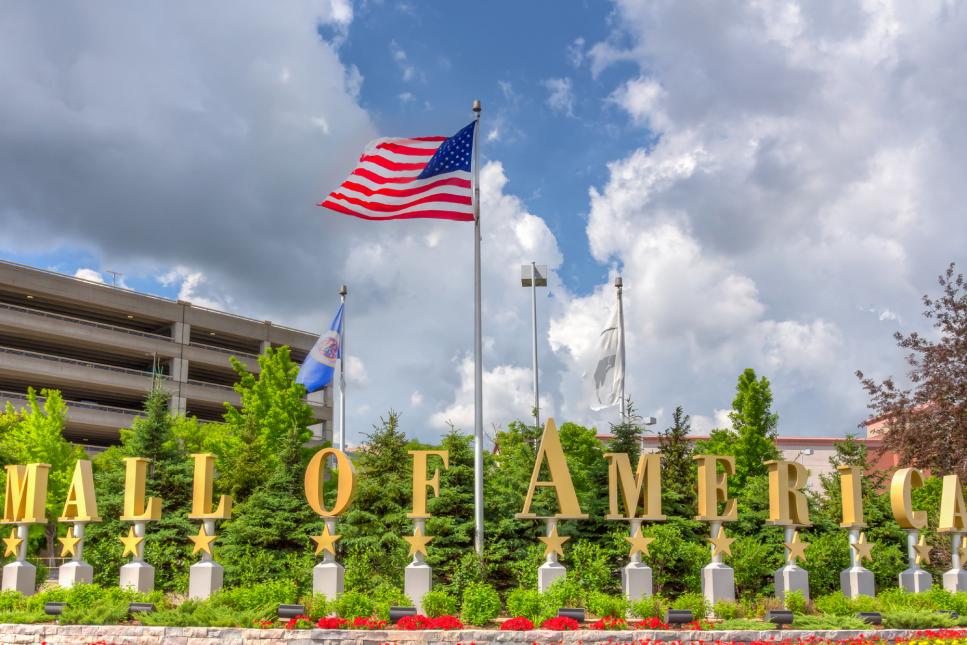 Bloomington, Minnesota
If you don't know much about Bloomington as a great family destination, you should. This suburb of Minneapolis has golf courses, art centers, wineries and vineyards, all perfect activities for mom and dad. Bloomington is also home to the Mall of America, a destination in and of itself. The mall is the second largest in the United States and the most visited mall in the world.
Besides shopping and dining, families can visit Nickelodeon Universe, the country's largest indoor amusement park, and SEA LIFE Minnesota Aquarium, home to more than 10,000 sea creatures including sharks, stingrays and sea turtles. The kids will love Valleyfair, a 125-acre amusement park, and Water Park of America, the largest indoor waterpark in the United States.
Visit Normandale Japanese Garden for rest and tranquility after all the excitement, or hop on an old-fashioned trolley to explore historic sites like the Cathedral of St. Paul, built in the early 1900s. A host of outdoor water activities such as swimming, fishing, kayaking and windsurfing on "The Lakes," add to the range of options that make Bloomington an attractive destination for families.
WHEN TO GO: In the summer months — a great time to cool off in America's largest indoor waterpark!
WHERE TO STAY: The Hilton Minneapolis, the Sofitel or the Homewood Suites — all family-friendly hotels near Bloomington's major attractions.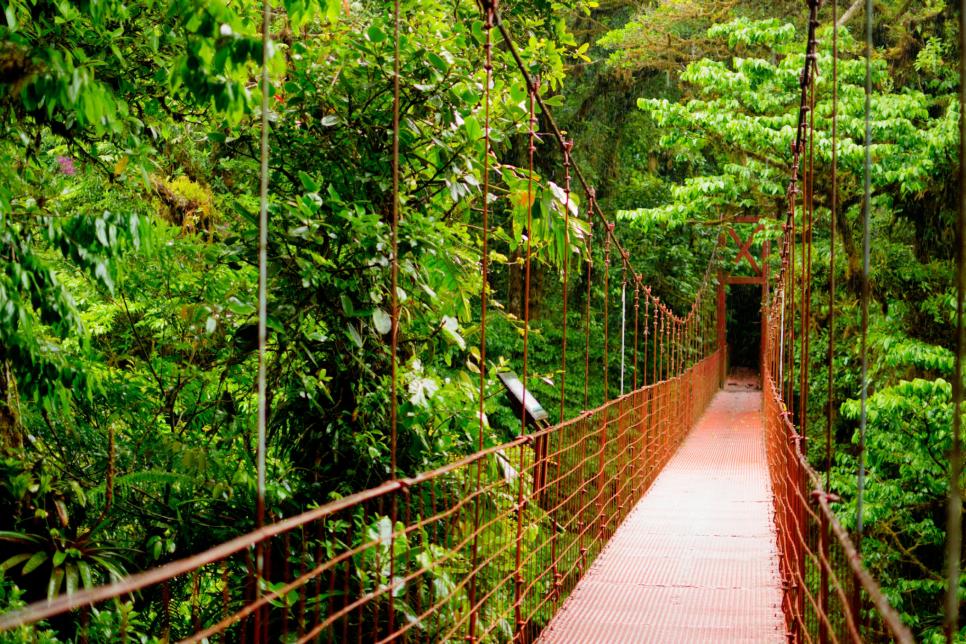 San Jose, Costa Rica
There's more to Costa Rica's capital than rainforests and jungles, although your kids will love those, too. Families can learn about Costa Rican culture at small community museums in towns like San Vicente, Nicoya; at the National Museum (Museo Nacional de Costa Rica) in San Jose; and the Children's Museum (Museo de los Niños), home to interactive exhibits on science, history, technology and art.
Enjoy a hike in protected national parks such as Tortuguero National Park, or walk across a suspension bridge in Santa Elena Cloud Forest Reserve, or fish or windsurf on Arenal Lake. Families can skin dive, snorkel, rent jet skis or simply relax at any one of the beaches, such as Playa Cocles in the South Caribbean region or Playas del Coco in the Guanacaste region.
More active families can enjoy mountain biking and horseback riding on Playa Negra in Cahuita, rafting and kayaking on the Pacuare River, zip lining in a Costa Rican forest, or canopy tours in the Monteverde cloud forest. Summer hotel and airline prices are affordable and comparable for a family traveling from Washington, DC, to San Diego.
WHEN TO GO: June through early September, when the Atlantic green sea turtles are nesting. Generally, the earlier in the year (and the earlier in the nesting season) that you book your flight, the less expensive your plane tickets.

WHERE TO STAY: There's no shortage of big chain and small boutique hotels to choose from in Costa Rica, so choosing accommodations will really depend upon the region you decide to begin your family adventure.